Financing Options
Don't Wait To Build Your Dream Home
We understand the process of building your everyday oasis both structurally and financially. To assist you in every way we can we have partnered up with the HERO Program and Synchrony Financial. Read below to determine which is better for you.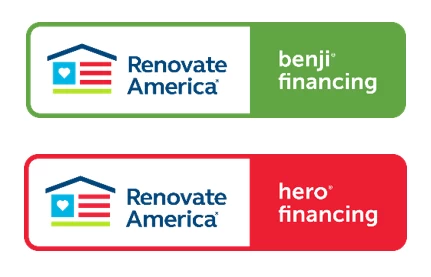 HERO Program & Financing
This program helps homeowners with energy and water efficiency upgrades, and home improvement financing through Property Assessed Clean Energy (PACE). PACE helps these upgrades be repaid along with the homeowner's property tax bill. To read more on how the HERO Program works, feel free to read the brochure pertaining to the Los Angeles County terms here.

Synchrony
Known for its customer service excellence, Synchrony Financial has been one of our biggest allies in helping our clients achieve their home improvement dreams with payment options that can fit anyone's budget. Their Digital Card options have been one of the key aspects that sets them apart from other financial services companies.